Financial Planning . Insurance . Investments . Estate Planning . Pensions . Benefits. Divorce Planning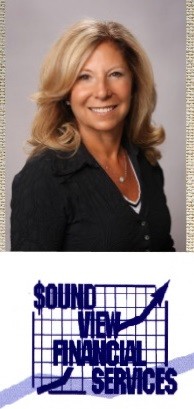 Nancy Kaye was a guest speaker at the FPA of Long Island's (Financial Planning Association) 3rd Annual Symposium and Exhibition (October 2005) in Woodbury New York. She spoke on Divorce Planning. In June 2008, Ms. Kaye spoke to the Suffolk County Matrimonial Bar Association on the benefits of using a Certified Divorce Financial Analyst in evaluating the division of matrimonial assets and support in the divorce process.
In April 2012, Nancy recently spoke at Hofstra Law School in their Collaborative Divorce class on how a Financial Neutral serves as a team member in the process of collecting data and developing "models" of alternatives for the financial settlement. Nancy was a guest speaker at the New York Association for Marriage and Family Therapy where she spoke on the financial aspects of PreNuptials in the Collaborative framework where both parties help in the drafting of an agreement that meets their mutual needs and goals. reative Changes to Dysfunctional Systems: How creative people changed the way people divorce."
Nancy was a panel member for the May 2014 New York Association of Collaborative Professionals Symposium on "Divorce Financial Issues."
Nancy has been called as a resource for articles in Financial Advisor Magazine, Associated Press, Wall Street Journal, and Newsday on Financial Planning and Divorce Financial Planning issues.
Nancy is the Treasurer and board member of The New York Association of Collaborative Professionals http://www.nycollaborativeprofessionals.org/ and member of
www.cdrli.com
Email should not be used to enter trades
Securities offered through LPL Financial, Member FINRA/SIPC
Collaborative Divorce Resolutions is not affiliated with LPL Financial.
A job loss after age 50 can carry serious consequences. These tips may help you prepare professionally and financially for a late-career challenge.

As small businesses struggle to recruit and retain employees in a tight job market, these tips may help owners meet staffing needs.

Financial scams aimed at businesses are on the rise. See which potentially costly schemes owners and employees need to look out for.

Explore the basics of equity real estate investment trusts (REITs) including their potential benefits and risks.
How much will it cost to pay off a loan over its lifetime?

Estimate of the maximum amount of financing you can expect to get when you begin house hunting.

Determine whether you should consider refinancing your mortgage.