What you should know about Prenups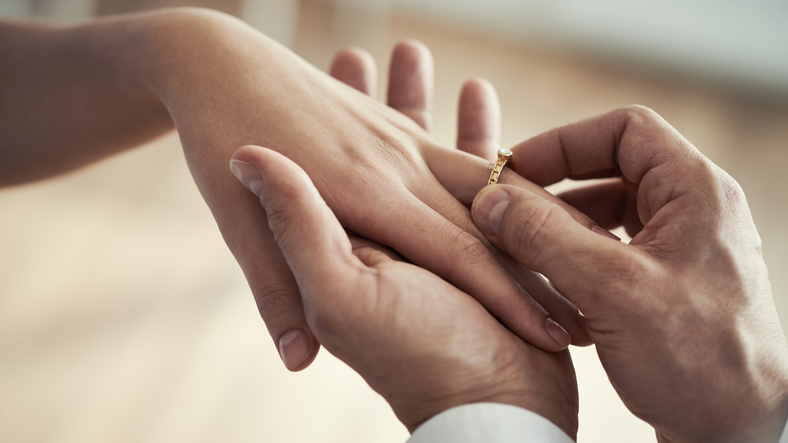 PRENUPS – MYTH?
CAUSE DIVORCE – DOES BUYING HEALTH INSURANCE MAKE PEOPLE SICK? DOES WRITING A WILL MAKE YOU DIE SOONER? IF YOU BUY LONG TERM CARE INSURANCE ARE YOU LIKELY TO END IN A NURSING HOME?
NOT FOR YOUNG PEOPLE
Young people are marrying later, and when they do they have acquired assets such as cars, professional degrees, homes 401K's or stock options
Young people have prospects – degrees, certifications, careers, businesses
People come together with credit card debt and student loans
Some people support a spouse through school, careers or to raise children.
IT'S NOT YOUR PARENT'S PRENUP ANYMORE– HANDLED COLLABORATIVELY THROUGH COMMUNICATION, TRANSPARENCY , CAN AVOID FINANCIAL PITFALLS AND PROBLEMS LATER ON. BY ACTING COLLABORATVELY YOU CAN CUSTOMIZE THE PROVISIONS OF WHAT MAKES SENSE TO YOU RATHER THAN RELYING ON THE COURTS AND CHANGES IN MATRIMONIAL LAW.
BY WRITING A PRENUP WHEN YOU ARE VERY MUCH IN LOVE, IT IS MORE LIKELY YOU WILL NEGOTIATE IN AN OPTIMISTIC ATMOSPHERE OF MUTUAL GOOD WILL AND YOU WILL BE MORE REASONABLE AND GENEROUS.
SO WHAT GOES INTO A PRENUP
ANYTHING ACQUIRED PRIOR TO THE MARRIAGE THAT IS TITLED IN THE INDIVIDUAL'S NAME MUST STAY IN THE INDIVIDUAL'S NAME WITH NO ADDITIONS. THE SPOUSE CANNOT HELP WITH THE INVESTMENTS OR THEY WILL BE ENTITLED TO THE GROWTH OF THOSE ASSETS. ACTIVE APPRECIATION GNERALLY RESULTS FROM PERSONAL EFFORTS WHICH MAY BE DEEMED MARITAL. Like any contract, it must be free of fraud, undue influence, duress. IT CANNOT OCCUR RIGHT BEFORE THE MARRIAGE – AT LEAST 30 DAYS BEFORE SIGNED AND REVIEWED BY COUNSEL. You also don't want it to interfere with the festivities or feel if it is too close there was coercion.
FULL FINANCIAL DISCLOSURE OF ALL ASSETS AND LIABILITIES– OVERDISCLOSURE VERSUS UNDERDISCLOSURE IS BETTER. THE SOON TO BE SPOUSE CAN ONLY WAIVE WHAT HE/SHE KNOWS. . THE LAW PRESUMES EVERYTHING IS MARITAL PROPERTY UNLESS PROVEN OTHERWISE.
1. Want account numbers, statements
Expectations of gifts and inheritance, income
2. Provide how premarital and post-marital debts will be paid
3. Agree what happens to property in the event of death or divorce
4. Decide upon the status of gifts after marriage
It's important to seek legal advice and have your attorney' include some of these other clauses.
MUST BE IN WRITING AND SIGNED BY BOTH PARTIES WITH WITNESSES.
OTHER LEGAL PROVISIONS COVERED IN A PRENUP – MAINTENANCE/ALIMONY
LIFESTYLE ISSUES THAT ARE NONFINANCIAL BASED SHOULD BE IN A PERSONAL LETTER IF DESIRED
ESCALATOR AND SUNSET CLAUSES . THE LONGER THE MARRIGE THE GREATER THE PAYOUT ON DIVORCE OR DEATH (TRUMP AND MARLA MAPLES)
AFTER A PERIOD OF TIME THE AGREEMENT EXPIRES
LIFESTYLE ISSUES - ADULTERY